Attract, Inspire, and Invite Your Ideal Prospects to Become Ideal Clients, and Feel GOOD Doing It! We'll show you how, in this Done-WITH-You Copy Program.
Sound familiar?
You feel like you're stuck between a rock and a hard place. You want to leverage your resources and the power of the Internet to market one-to-many, but you hate how "all that marketing stuff" makes you feel (inauthentic, full of hype, and slimy — like you need a shower!).
You want to grow your business so you can reach more of the people you're meant to help, but you don't want to twist their arms to get them to work with you. What you REALLY want are clients who can't wait to work with you, because they see the value in your offering.
You understand the basic concepts of direct response copywriting — writing marketing and promotional materials that get your prospect to take action — but you're not getting the results you want with your copy.
You want every piece of copy you put out there to reflect your personality, your brand, and your vision, and to attract the right clients to you, naturally.
If so, then you've come to the right place, and I'm so glad you're here.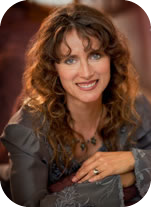 "Thanks to your eagle eye and copywriting changes to ONE simple email I increased registrations for my "Give Your Pricing a Kick-in-the-Pants" Virtual Workshop Intensive by 20%! That´s money that went straight into my bank account!"
Kendall Summerhawk
Author, "How to Charge What You´re Worth and Get It!"
www.KendallSummerHawk.com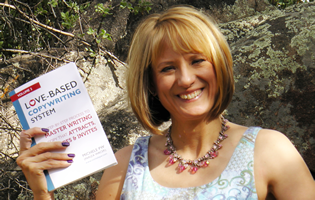 Hi, I'm Michele PW, and people say I'm the premier direct response copywriter for today's heart-centered entrepreneur.
I love working with people who want to be more successful and profitable, while feeling good about their marketing copy.
I've worked closely with big-name clients like Lisa Sasevich, Brian Tracy, and Shanda Sumpter, amongst others.
I'm known known for writing copy that gets people to buy.
I started off as a freelance copywriter and was successful primarily because I had good instincts. The problem was that I couldn't explain what I was doing – I just knew that it worked.
A few years later, I discovered the world of direct response copywriting, and began to study the WHY behind the results. I then developed a system for writing powerful direct response copy.
The thing is, a lot of my clients didn't like how direct response copy made them feel. (There's a reason for that, and I explain more below.)
So I went on another quest: How could I take what was "good" in direct response copy and transform it so it felt great for both the entrepreneur, and his or her ideal clients?
The answer to that question: Love-Based Copywriting, my revolutionary approach to writing effective copy that feels good for everyone AND gets results.
What sort of results? I've helped sell nearly $50 Million in products and services for both myself and my clients using Love-Based Copy and Marketing.
Some highlights and case studies include:
• Lisa Sasevich: When she first came to me, she was making a little over $100K a year. Eight months later, she ended the year with over a $2M business. That was the start, and we continued doubling and tripling her business, for years.
• Dr. Venus Opal Reese: I started working with her as a brand-spanking-new entrepreneur (believe it or not, her first clients were old white men, which I know may be hard to believe since she's now taken a huge stand for Black Women Millionaires). I taught her the basics of love-based copywriting, which she was able to turn around and grow a seven-figure business. (Over the years, I've continued working with her off and on to continue growing her business and massively increasing her reach.)
• Melinda Cohan: Melinda is the founder of The Coaches Console, and she brought us on to help her with her first launch, which was a big success. We've continued working together and have helped her generate over 2.5M just in her launch campaigns.
It's not your fault if traditional copywriting has left you with a bad taste in your mouth.
You see, traditional direct response marketing and copy is often based in fear. It's designed to push people into buying, using fear-based emotions like shame and guilt.
And when did a conscious, mission-driven entrepreneur ever feel good about shaming or guilting a client into working together? (Never, right?)
The good news is that there is another way to write effective copy that feels GOOD — it's called Love-Based Copywriting.
Basically, my philosophy is this: When you come from a place of love, showing your ideal prospects that you can guide them in a transformation that will change their life, you naturally inspire them to become your ideal clients.
They're excited to work with you and experience that transformation, and your business grows.
It's a win-win!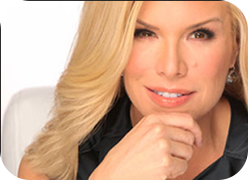 "Working with Michele PW was such a relief because she GETS direct response copywriting. She knew what I was looking for and was able to deliver. With her help, we had record-breaking numbers for one of our campaigns. I highly recommend Michele if you´re looking for copywriting that gets you results."
Ali Brown
Founder of Alexandria Brown International
www.AliBrown.com
Love-Based Copy School: A "Done-WITH-You" Copy School Where You Get Expert Advice as You Write Your Copy.
This is a 90-day program designed to give you the love-based, hand-holding, support and personalized guidance you need to begin mastering Love-Based Copywriting in your business.
It's a self-paced program that includes videos, audios, pdf worksheets AND a private forum to post your copy for critiquing. Yes, you'll have the opportunity to get feedback from myself and my private coaches on your copy BEFORE you send it out into the world!
You'll get help writing copy for your:
Emails
Sales Letters
Opt-in Pages
Website Pages
Social Networking Posts
Basically, anything you need to write copy that inspires and invites your ideal clients to say YES to working with you!
What you'll learn:
Session 1. Start Them off Right: Headlines and Beginnings.

We'll start by crafting headlines that make a great impression. The headline of any piece of copy is the first thing most people read — and often it's the make-or-break element that determines whether someone will continue reading. That's why it's essential to get this right! Then, we'll dig into a compelling beginning that entices your readers to stick with you.Think of your sales copy as a conversation. You start it with the headline, and then continue it with the beginning of your sales copy, so they keep reading.

Session 2. Your Million-Dollar Story: Introducing Yourself.

This is where things get really fun! Do this well, and your prospects know precisely why YOU are the right person to guide them along their journey out of pain and into a new solution. You'll get to practice putting your story into my recommended formula so it lets your expertise shine!

Session 3. Your Solution: Make a Compelling Offer.

It's time to let your readers know EXACTLY how your solution will take care of their pain. We'll dig deep, so you become REALLY clear on how your solution will help your ideal clients sleep at night. Then, we'll walk you through how to package it, so your ideal clients can easily understand exactly how you can help them.

Session 4. Objections: Helping People Move Forward.

No matter what you're asking people to do, they are bound to have objections, even if they want to do it. They may worry that the cost is too high, it will take up too much time, or it won't work. The good news is that you can cover these objections in a love-based way that puts people at ease. Here, we cover the most common objections you can expect to receive, and how to overcome them with confidence.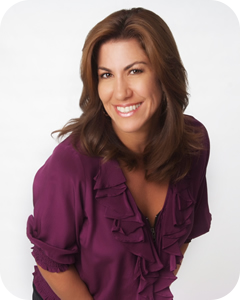 "I just wanna give a huge shout–out, and a huge thank you, to Michele PW and her amazing team for the difference that they´ve made in our marketing over the last two years. Michele and her team have done an amazing job at pulling together the copy, really helping us as a team member, with formulating our offers and our marketing plan, and I´ll tell ya, I wouldn´t wanna do it without her. I hope I never have to. I really want to recommend that you contact Michele and have her pair you up with the perfect team member who can take all that copy that bogs you down — you know it´s a labor of love — and provide you exactly what you need and help you maximize both on and offline sales."
Lisa Sasevich
The Queen of Sales Conversion
www.LisaSasevich.com
Here's how it will work:
You'll be immediately invited into our private, online school where you'll have access to all the modules. This is a self-paced program, so you'll have 90 days to watch the videos, listen to the audios, read the pdf worksheets, and complete the exercises.
You'll have access to a private forum where you can post your exercises for critiquing from myself and my copy coaches. (You'll also be able to ask questions in this private forum and get all the help you need during our time together.)
You'll also be invited to a monthly live Q&A and critiquing sessions, where we'll talk about the teachings, answer your questions and provide feedback on your copy. This is where you'll have a chance to ask questions and present your copy for critiquing. Even if you're not in the hot seat during a particular session, you'll still get to see what works and what doesn't, by listening in. (Can't make a call? No problem — all calls will be recorded and you'll have access to recording. Plus, you can submit your questions and copy ahead of time for us to critique on the call).
In addition, you'll also get these bonuses:
Bonus 1:

Start Your Copy off with the Right Foundation" Audio Training. This special training is designed to help you start your copy off on the right foot, which is a big secret to reducing or even eliminating writer's block, speeding up the writing process, and even reducing editing time.

Bonus 2:

A Love-Based Copy "Swipe File." Ah, the swipe file, also known as a "copywriter's secret weapon." A swipe file is a collection of sample copy pieces you can use to model or for inspiration when you're sitting down to write your copy. Until now, there hasn't been a swipe file created specifically for love-based copy, so you'll have access to one of the firsts.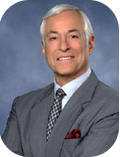 "Michele PW and her team have been a part of my marketing team for several months now, bringing her strategies and copywriting skills with her, and in doing so has increased our business. In fact, on one recent campaign she´s worked with us on, she helped increase our sales by 34% and increase our revenue on this promotion by 128% – wow! I highly recommend Michele PW and her team to help you with your copywriting and marketing."
Brian Tracy
Chief Executive Officer
www.BrianTracy.com
100% Satisfaction Guarantee — Try For Free For 30 Days!

Watch the video, post your exercises and even jump on a group call and see what you think. If you decide it's not for you anytime during the first 30 days, let us know and we'll give you a full refund.
Get Access to the Love-Based Copy School for just $297
Imagine: By the end of this 90-day program, having a powerful, love-based piece of copy written with my help, and based on my proven system that inspires your ideal clients to buy. Even more importantly, you'll have the skills and knowledge to duplicate this process whenever you need new marketing materials.
Frequently Asked Questions:
Q: I'm so busy. How can I justify the time investment for this program?
A: When you know how to write marketing copy that aligns with your personality, values, and vision, it goes so much more quickly – and it works so much better to grow your business. This, in turn, frees up more of your time. Plus, you can duplicate this exact same process over and over again as needed, without ever having to invest in another training again! Consider this a time AND money investment with a huge potential payoff.
Q: I'm a pretty good writer already, but so far my marketing materials aren't working well. Can this program still help me?
A: Yes! You're going to have our expert eyes on your marketing materials, so we'll be able to tell you exactly why your copy isn't working. In addition, we also cover the psychology of buying, and how to use that in your writing. The combination of the marketing principles we teach you, and your excellent writing, will likely yield the results you're looking for. Consider this a "shot in the arm" for your current marketing materials!
Q: Will this type of writing and marketing work for businesses in any industry?
A: Absolutely. Buying is an emotional experience, no matter what industry you're in. I've worked with people in every industry imaginable, from speaking to chiropractors, to dentists, to coaches, to engineers… and I've helped them get results. If you have a genuine solution to offer, a transformation to provide – and you want to explain it to people in a love-based way, I can teach you how to do exactly that.
Yes, Michele!
I'm ready for The Love-Based Copy School!
I understand that for my investment of $297, I receive:
90-day access to the online training platform that includes video, audio and pdf worksheets.
90-day access to a private forum where I can ask questions, and post my exercises and copy for critiquing throughout the course.
Live monthly Q&A and critiquing sessions (one a month for a total of three) where I get the chance to see you or one of your trained coaches critique copy.
Opportunities for hot seat coaching — where your trained Love-Based Copywriting Coaches critique the copy I submit, live, to give me advice about how to make it as effective as possible.
Bonus: "Start Your Copy off with the Right Foundation" Audio Training.
Bonus: Love-Based Copy Swipe File

And I understand I make my investment at no risk because I'm covered by your 100% Satisfaction Guarantee. That is, I can join you for 30 days, do the work, and ask any questions I have. If I decide during that time it's not for me, I'll let you know, and get a full refund.
Your order will be processed on secure servers.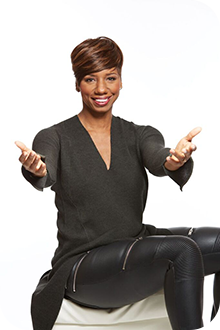 "Please know Michele that my life is transforming because of your presence in my life. I am truly fulfilling my dream of making my calling my career. You are an extraordinary, honest, compassionate, and brilliant mentor. I love having you as my mentor and I thank God for the beauty of your heart."
Dr. Venus Opal Reese
FThe Black Women Millionaires Mentor™
www.defyimpossible.com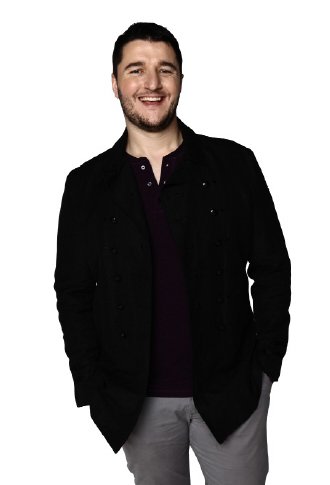 "Michele PW and her team are consummate professionals. I came to them with a tight deadline for my launch and not only did they step up to the plate and deliver great copy, they really listened to the exact details that I provided them. If you are looking for a team who will bring you great copy that's authentic to you and not just more cookie cutter stuff, don't think twice about working with Michele PW and team."
Mastin Kipp
Best-selling author, speaker and life interventionist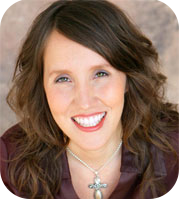 "In a world where so many people use fear and manipulation to market and enroll, Michele is a powerful breath of fresh air for those who desire to get their work into the world in ways that feel good and that work. Michele is a master at teaching the technical foundations of writing powerful communications and offerings AND helping you do it in a way that feels authentic. Writing in this manner is a skill and Michele has spent years mastering it. She's helped me become more powerful, clear and concise AND stay true to how I desire to make my offerings to the world – from love in ways that cut through the clutter."
Christine Arylo
Co-founder of Inner Mean Girl Reform School
www.DareToLiveYou.com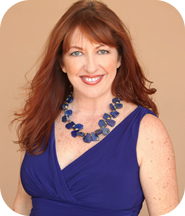 "Wow. I love this product! Thanks Michele for making the often times crazy world of internet marketing simple. From your ability to explain what conversion rates are and what is realistic, to how to craft really compelling headlines, this eBook is packed with tons of valuable information. You take a subject that is often misunderstood and give practical steps to get more traffic to your site, which means more money in your bank! I appreciate your easy to read style and love the humorous elements you add. Thanks for producing this. It is definitely one I´ll be insisting that all my clients read!"
Therese Skelly
Money Mindset Mentor and Business Catalyst
www.AcceleratingYourSuccess.com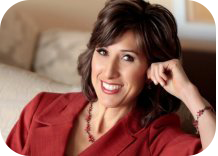 "I´m so grateful for Michele´s expert advice over the years. What she´s done is help me understand how to market myself online — everything from how to write copy that sells to the correct way to do a product launch. She´s been one of my "not-so-secret" weapons that has helped me grow my business to a consistent 6-figures. I highly recommend Michele and her teachings."
Nancy Marmolejo
Online Visibility Expert
www.VivaVisibilityBlog.com