Imagine: An Inexpensive Way to Get Your Book Regularly in Front of Your Ideal Buyers.
Buyers Who Not Only Will Buy Your Book But ALSO Invest in Your Higher Level Programs and Services.
It's All Possible … and It's Easier Than You Think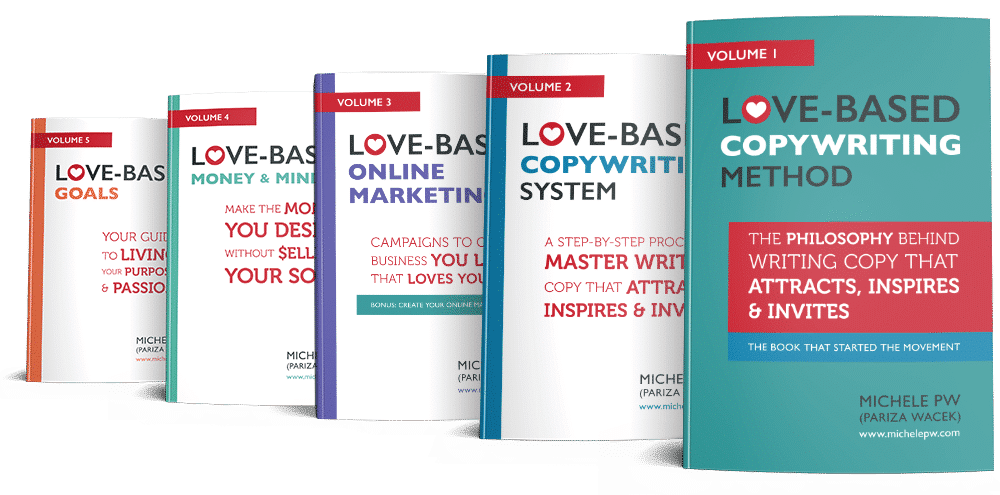 Here's a dirty little secret about publishing your nonfiction book.
The initial Amazon launch isn't as important to your overall, long-term book sales as you might think.
And, quite honestly, even if you have an amazing launch, get to #1 in all sorts of categories worldwide … none of that matters if you don't have a plan to sustain it.
If you don't put some sort of consistent book marketing into place, your sales will start to collapse, likely in just a few short weeks.
On the other hand, who has time to market a book? I'm sure you have your hands full marketing and running your actual business. (You know, the one that is supporting your family and paying the bills?) Trying to also find time to market a book you're only making a few dollars on royalties seems a little wasteful.
But what if it WASN'T wasteful?
What if your BEST CLIENTS came from reading your book?
And what if there was an easier, simpler, inexpensive way to reach those clients by letting Amazon, who has the world's biggest database of buyers, market the book FOR you?
Before I get into the specifics about Amazon, let me share a little about my story.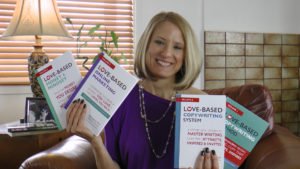 My name is Michele PW and I've written and published 5 nonfiction and 5 fiction books.
But, before I became a published author, I had built up a successful copywriting and marketing company. So, when it came time to publish my books, I felt like I had the marketing in the bag.
Except … I actually didn't.
I didn't really know how to consistently market a book. Sure, I knew how to set up a funnel using a free book with the funnel leading to a higher-priced program.
But, that skill didn't really help me with my fiction books.
So, I went on a quest. And discovered an entire world of independent fiction authors, some of whom were making 6 and even 7-figures selling their fiction books.
That's where I learned how to sell books.
I brought those skills back to my nonfiction books, where I made an amazing discovery.
If I SOLD my nonfiction books, I would attract BUYERS to my business who would also purchase my higher end programs.
Offering a free book sort of works. The problem is, as the book is free, you're also attracting freebie seekers who will never buy anything else. Plus a lot of people who get a free book never actually read it.
(Note, there IS a time and a place to offer a book for free. I do it myself from time to time. But you need to be strategic about offering a book for free.)
However, if you have a consistent plan in place to SELL your book, you'll now be attracting your ideal clients, the one who are willing to pay for information and transformation, and who are serious enough about what you teach to spend the time reading your book.
It really is the ultimate lead generation strategy.
Of course, the next question is how can you consistently sell your book without it taking a lot of time and/or money?
That's why I like Amazon ads. They are pretty inexpensive to run AND they aren't too difficult or time consuming to set up and maintain.
So, let's talk about Amazon for a minute.
You likely already know that Amazon is the biggest online book seller (although Kobo is giving Amazon a run for its money). Amazon allows you to advertise on its platform in the US, UK and German markets. (This is current, although I've heard talk that Amazon will be opening up advertising in other countries like Spain.)
There are a lot of benefits to advertising your book on Amazon:
You're reaching people who are looking for a book to purchase. The problem with advertising on other platforms, such as Facebook, people aren't actually on the platform because they're looking to buy a book. On Amazon, you're able to target book buyers.
You're also reaching BUYERS. You're only ON Amazon in the first place if you want to buy something. This isn't the case for Facebook and Google and other platforms.
Advertising on Amazon is MUCH cheaper than Facebook because you're paying per click not for impressions like you are on Facebook. You can get a lot of impressions and build your brand in front of buyers pretty inexpensively.
Of course, there are some disadvantages to advertising on Amazon.
Clicks are cheap … unless they're not. It's super important to not overpay for clicks on Amazon. Otherwise your budget disappears and you have nothing to show for it.
Patience is a virtue. Unlike advertising on Facebook, where you can start seeing results almost immediately, it may take a few days (or weeks) before you start seeing enough impressions to get clicks. Especially if you're not overpaying for clicks it can take a little time. (But it's worth it to be patient.)
It's difficult to scale. On Facebook, to scale all you need to do (in theory) is raise your daily budget and Facebook will spend it. (In practice, that's actually not a great way to do it because you can "break" ads if you raise your daily limit to quickly, but that's for another time.) On Amazon, you can set your daily budget to $100 a day, but that doesn't mean Amazon will show your ad enough to get anywhere near that. (Chances are you'll be spending more like a couple of bucks a day.)
But, you CAN scale, you just need to create more ads. Which, once you know what you're doing, it's not a big deal.
I've also discovered additional benefits to advertising on Amazon.
My conversion is better with Amazon clicks than Facebook clicks. (Note, I advertise both my fiction and nonfiction books on Amazon. Facebook I only advertise my fiction.)
Amazon advertising will also help you sell your physical books and audio books. You'll also sell more of your other nonfiction books (if you have others) when you advertise.
Bottom line, my ROI using Amazon for my nonfiction books has been awesome.
In Germany, I've made 5x what I spent.
In the UK, I've made 8x what I've spent.
In the US, I've made about 4x what I've spent. (This is a little in flux right now as I work to scale my ads up but it's still been very profitable.)
I truly believe one of the best places to market your nonfiction books is Amazon, which is why I've created an Amazon for Business course.
You see, one of the things that irritates me to no end is all the focus in the coaching/healing/transformation/personal development industry to get a book written … but there is NO follow up support to help you market that book consistently.
Sure, an Amazon initial launch is great. But, then what?
No matter how fabulous your "bestselling" launch is, your book WILL fall in the algorithms. And when it does, your ideal readers won't be able to find it.
Turning Amazon ads on is the answer.
Amazon ads allows you to consistently market your book without you running around trying to market it yourself.
Does it matter if your book HAS fallen off the "algorithm cliff?"
This is the best part. No, it doesn't matter how few books you've sold in the last few weeks (or months or years). You CAN use Amazon ads to build the rankings back up.
You can ALWAYS recover from a bad launch or a bad sales cycle. I've done it myself, multiple times.
So let's go through what you'll get in the Amazon for Business course.

Step-by-step video training walking you through:

How to set up your first ad
How to monitor your ads
How to scale your ads.

Access to a private forum and 3 group Q&A calls where you can ask your questions and get more feedback as you go through the program and set up your ads. The calls will be recorded plus you can submit questions ahead of time. The dates and times of the calls are:

Jan 9, 2020 at 10 am PT/1 pm ET
Jan 29, 2020 at 10 am PT/1 pm ET
Feb 26, 2020 at 10 am PT/1 pm ET

I'm also including these three very important bonuses:

Step-by-step training around how to write compelling ad copy. While this will be geared to Amazon ads, you can also use this training for other book ads you need.
Step-by-step training around how to write a compelling book description. (If your book description doesn't convert, then you're just throwing your money away when you advertise.)
How to get more book reviews without pestering and begging. If you want to sell books, you need reviews. Period. I'm going to include some training on ways you can do just that.

You'll get all of this for $297.

(Plus, if you'd rather have us set your ads up for you, you'll have an option to upgrade. If you want to know more, you can reach out to info@michelepw.com.)

100% Satisfaction Guarantee — Try For Free Until January 28, 2020!

Watch the videos,  jump on a group call and see what you think. If you decide it's not for you anytime before January 28, let us know and we'll give you a full refund.

So, are you ready to join us?

Yes, Michele!

I'm ready for Amazon for Business!

Your order will be processed on secure servers.

"Thanks to your eagle eye and copywriting changes to ONE simple email I increased registrations for my "Give Your Pricing a Kick-in-the-Pants" Virtual Workshop Intensive by 20%! That´s money that went straight into my bank account!"Kendall Summerhawk

Author, "How to Charge What You´re Worth and Get It!"

www.KendallSummerHawk.com

"Working with Michele PW was such a relief because she GETS direct response copywriting. She knew what I was looking for and was able to deliver. With her help, we had record-breaking numbers for one of our campaigns. I highly recommend Michele if you´re looking for copywriting that gets you results."Ali Brown

Founder of Alexandria Brown International

www.AliBrown.com

"I just wanna give a huge shout–out, and a huge thank you, to Michele PW and her amazing team for the difference that they´ve made in our marketing over the last two years. Michele and her team have done an amazing job at pulling together the copy, really helping us as a team member, with formulating our offers and our marketing plan, and I´ll tell ya, I wouldn´t wanna do it without her. I hope I never have to. I really want to recommend that you contact Michele and have her pair you up with the perfect team member who can take all that copy that bogs you down — you know it´s a labor of love — and provide you exactly what you need and help you maximize both on and offline sales."Lisa Sasevich

The Queen of Sales Conversion

www.LisaSasevich.com

"Michele PW and her team have been a part of my marketing team for several months now, bringing her strategies and copywriting skills with her, and in doing so has increased our business. In fact, on one recent campaign she´s worked with us on, she helped increase our sales by 34% and increase our revenue on this promotion by 128% – wow! I highly recommend Michele PW and her team to help you with your copywriting and marketing."Brian Tracy

Chief Executive Officer

www.BrianTracy.com

"Please know Michele that my life is transforming because of your presence in my life. I am truly fulfilling my dream of making my calling my career. You are an extraordinary, honest, compassionate, and brilliant mentor. I love having you as my mentor and I thank God for the beauty of your heart."Dr. Venus Opal Reese

FThe Black Women Millionaires Mentor™

www.defyimpossible.com

"Michele PW and her team are consummate professionals. I came to them with a tight deadline for my launch and not only did they step up to the plate and deliver great copy, they really listened to the exact details that I provided them. If you are looking for a team who will bring you great copy that's authentic to you and not just more cookie cutter stuff, don't think twice about working with Michele PW and team."

Mastin Kipp

Best-selling author, speaker and life interventionist

"In a world where so many people use fear and manipulation to market and enroll, Michele is a powerful breath of fresh air for those who desire to get their work into the world in ways that feel good and that work. Michele is a master at teaching the technical foundations of writing powerful communications and offerings AND helping you do it in a way that feels authentic. Writing in this manner is a skill and Michele has spent years mastering it. She's helped me become more powerful, clear and concise AND stay true to how I desire to make my offerings to the world – from love in ways that cut through the clutter."

Christine Arylo

Co-founder of Inner Mean Girl Reform School

www.DareToLiveYou.com

"Wow. I love this product! Thanks Michele for making the often times crazy world of internet marketing simple. From your ability to explain what conversion rates are and what is realistic, to how to craft really compelling headlines, this eBook is packed with tons of valuable information. You take a subject that is often misunderstood and give practical steps to get more traffic to your site, which means more money in your bank! I appreciate your easy to read style and love the humorous elements you add. Thanks for producing this. It is definitely one I´ll be insisting that all my clients read!"

Therese Skelly

Money Mindset Mentor and Business Catalyst

www.AcceleratingYourSuccess.com

"I´m so grateful for Michele´s expert advice over the years. What she´s done is help me understand how to market myself online — everything from how to write copy that sells to the correct way to do a product launch. She´s been one of my "not-so-secret" weapons that has helped me grow my business to a consistent 6-figures. I highly recommend Michele and her teachings."

Nancy Marmolejo

Online Visibility Expert

www.VivaVisibilityBlog.com